SkySend cluster system of payments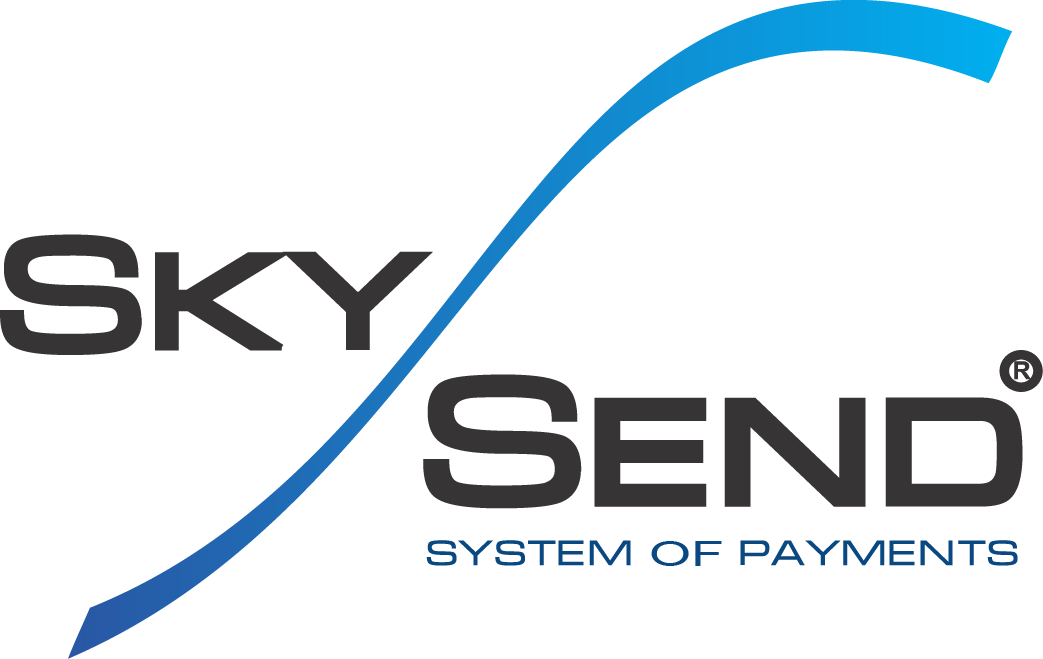 SkySend cluster system is different from other payment acceptance systems due to its approach and principles.
We used the most advanced technologies to create fast, safe and reliable payment reception system. Every day we work to expand its functionality and make it easy-to-use and efficient.
SkySend capabilities

Development of self-service points network

Service points' health monitoring

Operations and transactions monitoring

Point-of-self-service management


Financial report generation


Advertising platform management


Identification and fingerprint payments
Benefits

The system's cluster couple of servers handle more than 10,000 transactions per sec, which provides greater development and allows fast processing of operations

While developing the system, we used UNIX/Linux-based solutions that are not vulnerable to virus attacks, so no additional software is required for protection

An integral part of SkySend is the convenience of control and automation through the personal accounts of the Participants of self-service systems, containing a full range of necessary functions and controls.

Servers store data on AES-XTS encrypted volumes on hard disks, and data is transferred over the network via a cryptographic IPSEC cloud.

SkySend is built on the principle of high availability and works without maintenance stops. DBMS is of cluster type; services are duplicated across all servers.

SkySend is built on Open Source technologies with an extensive support, which provides low maintenance cost and high stability.
---
Full remote service point control
An integral part of SkySend is the convenience of control and automation through the personal accounts of the Participants of self-service systems, containing a full range of necessary functions and controls

Comparison with existing solutions
Characteristics
Qiwi
eKassir
PayLogic
ARMAX
SkySend
Functionality
Developing the service points network
Monitoring the work of service points in your personal account
Analyzing the work of service points and nodes in your personal account
The system of services supply for Participants
Full remote control of service points in your personal account
Organizational peculiarities
Technical characteristics
Financial terms
Solutions available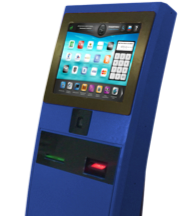 Self-service kiosks/infokiosks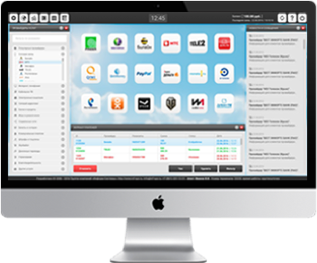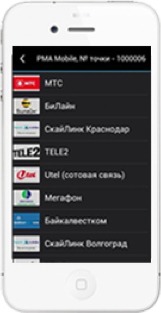 Android-based smart phones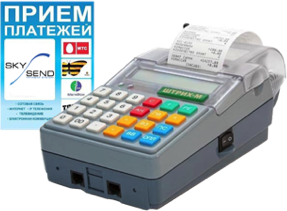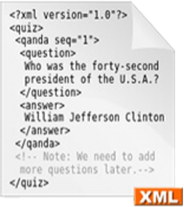 Implementation options
In order to use SkySend System capabilities, you can connect to the centralized processing system center or create your own system
Connection to the SkySend System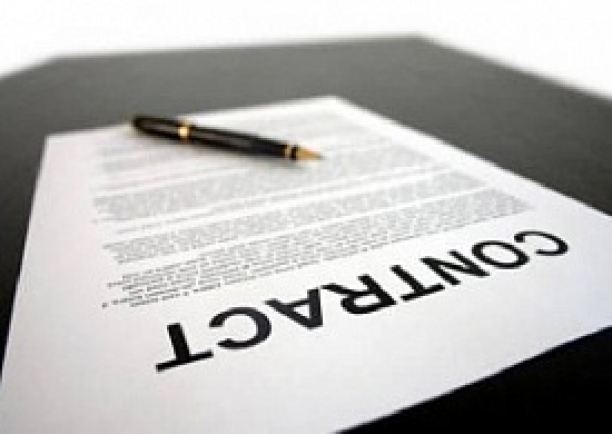 A contract is signed with SkySend System and software is provided to service points and personal account
Licenses for suitable assembly of SkySend complex and software for necessary service point types are acquired

SkySend System assembly variants
Functions
Mini 5 000$
Light 10 000$
Normal 18 000$
Standart 35 000$
Expanded 178 000$
Payments and service points
Payments monitoring and management (payments view, payments report; rejected payments view; payments editing and cancellation, rejected payments reposting)
Service points monitoring and management (view service point status and logs; service points adding and editing; service points enabling/disabling; keys update permission; service points activity report)
History of cash collections (choosing the time for cash collection, viewing the date and sums of cash collection, viewing the banknotes values for each service point)
Service points group management (service points group creation, setting fees, adding favorite phone numbers, service points automation management, setting options and banknotes values)
Fiscal server management (fiscal server registration, adding/removing fiscal devices to/from the server, adding/removing service points to/from fiscal devices)
Pre-processing (Add/Edit gateway settings, Add/Edit the payment button, switching gateways on payment buttons, configuring criteria for the automatic gateway change)
Terminals configuration management (design configuration of terminals, working with ALLVEND software: adding images, adjusting the logic of how the screens work)
Participants and users
Account User management (Add/Block Account Users, configuring User access rights to Personal Account functionalities, changing passwords)
Public data management (change of data about service points owners: TIN (Russian analogue -ИНН), address, name of organization)
Sub-agent Management (Sub-agent creation, Sub-agent balance management, Sub-agent's service point management, public data replacement, Sub-Agent's account statement, Sub-Agent cabinet registration)
Agent Management (Agent creation, Agent balance management, Agent's service points Management, Agent's public data replacement, Agent's account statement, Agent cabinet registration)
Representative management (Representative creation, Representative balance management, Representative cabinet registration)
Provider management (Service Provider management, configuring criteria for payments register sending, enabling/disabling buttons, giving Provider account, tariff plan creation)
The System of Participants external registrations (automatic addition of Participants, who register on the website themselves, automatic creation of accounts and contracts, sending requests to the Personal Account)
Services and reports
Services management (Add/Edit the Service List, providing services in both manual and automatic modes)
The system of internal reporting (automatic forming of monthly Participants reports, export of Participants transactions to the accounting system (receipts, money turnover, services, fund balances), etc.)
The system of forming external reports (automatic generation of reports for partners under the Bank paying agent agreement, automatic completing of Provider's form and documents for State services)
Information and notifications
Message management (add/edit messages and publish them in a service point software and Participant personal account)
Notifications management system (automatic mailing about the replenishment of the Participant's balance, crediting money reward, logs at service points, no payments, etc.)
Information about Participants and Service points (contacts and data on Agents/Representatives organizations, display of Agent's Service points Map, export of the Service points List in Excel version in the context of addresses)
Reference information management (Add/Edit reference files to Participant Personal Account)
Document templates management (Add/Edit automatic forms of contracts, agreements, authorizations, questionnaires, reports of Participants, etc.)
Advertising and self-service
Complex advertising platform (addition and moderation of advertising materials, managing ad campaigns)
The System for ordering goods (Provider registration, Provider personal account, Directory of goods addition/update, the function of the order's acceptance/rejection by Provider)
Biometric identification system (User registration, addition/recognition of fingerprints; identification of User in his personal account, data provision)
Support and the team
Customer support service (registration and closing of customer inquiries and requests, informing about irregular situations, call-center operators reports)
Monitoring the work of the staff (the patronage of supervising managers over Participants; reports on the work, financial reports of managers, the system for checking advertising texts versions on the Internet)
Prices
Service name
Service description
Price
Processing of information and payment transactions by SkySend Centralized Processing Center
Your own Provider (services/goods) is connected to SkySend in online mode
1 button for payment/order to the Partner's service point, API and gateway are required, transactions are automatically reflected in the Provider's accounting system immediately after their acceptance, the Partner carries out financial settlements with Provider independently
250$
Processing of transactions of own Provider (services/goods) is carried out in online mode
Information on payments/paying for the order is send to the Partner's own Provider system in online mode, solving technical issues on cooperation, reconciliations, reports; service is performed for each transaction
0,02$
Using the Centralized Processing Center
ALLVEND software development and release of new versions, supplemental development of drivers and necessary functions, providing Personal Account, storage and delivery of design elements for service points by the processing center, processing and displaying of directories of goods and services, information and promotional materials, collecting the information concerning the orders/requests and payments on the self-service device and sending it to Provider's Personal Account, the service is provided monthly for each device operating under ALLVEND Software, the service is free if ALLVEND Software is used on less than 5 devices
4$
Purchase of software to create own self-service systems
Operational support and running the set of developments
Quick response in case of technical failures of the cluster, integration with online services (API) of Providers; response in case of problems with making payments in 24/7 mode; cluster/ complex server administration, installation of new versions on cluster/ complex server; analysis and detection of logs in software; software releases; development of functions and documentation of SkySend protocol; supplemental development of devices' existing drivers; updating all software versions; addressing the identified weaknesses of the processing complex; providing personal supervising manager; works on programming are planned to take no more than 10 standard hours per month. The service is calculated as % of the total value of the software used at the time of service; when using Normal, Standard or Full processing complexes, the service is calculated on the basis of the value of unlimited client software licenses used regardless of the actual number of purchased licenses
5%
Cryptographic keys storage
Cryptographic keys of partner processing complex are stored on group servers for the purpose of data security, the service is provided on a monthly basis
40$
Contacts
You can consult with the manager on any questions.