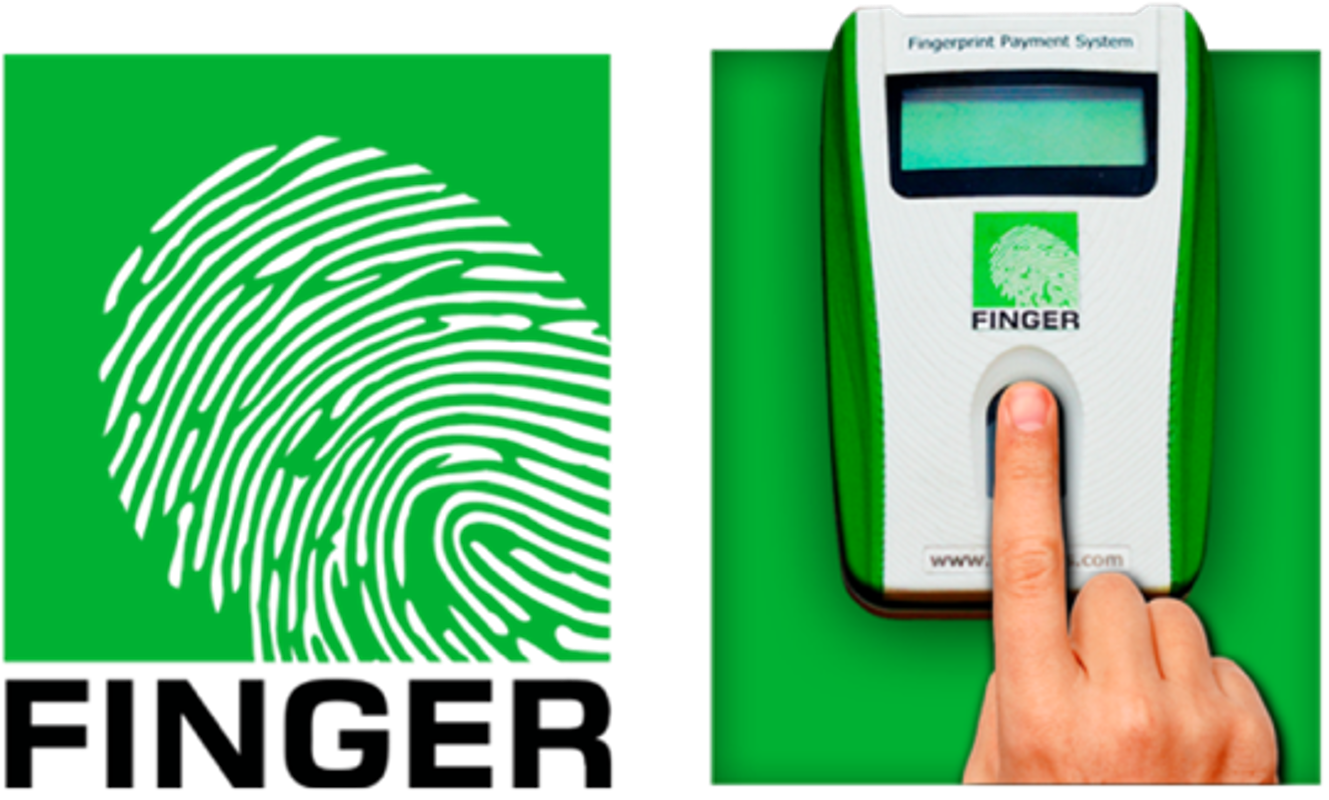 POS terminal FINGER is a non-cash payment device that allows you to make fingerprint payment operations in 10 seconds!
In FINGER POS terminal instead of usual NFC or card reader the optical fingerprint scanner is used. The unit connects to the cashiers and provides customers with the ability to make fingerprint payments without using bank cards, smartphones, smart watches and other contactless devices
FINGER POS-terminals photos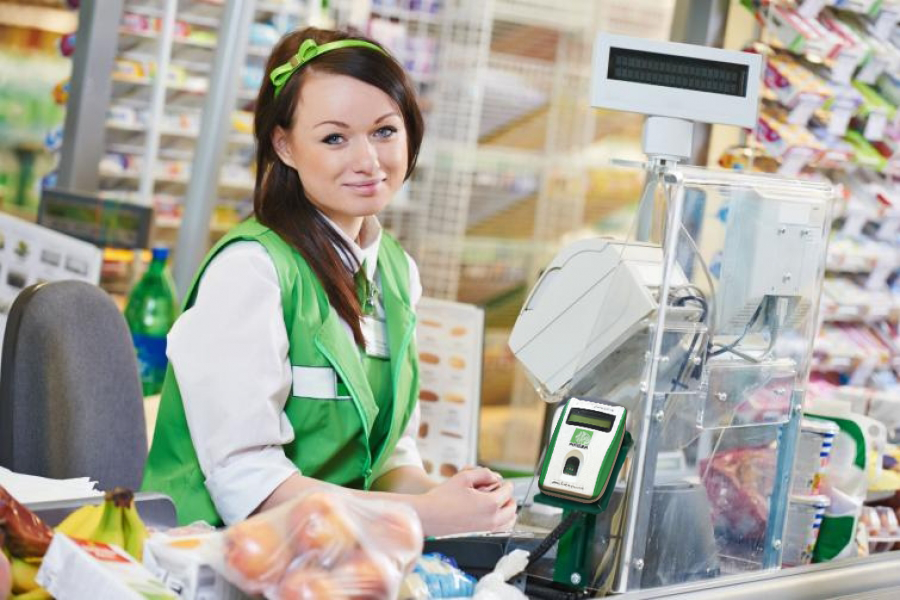 Payments at the cash desks of shops
The POS-terminal connects to the store's cashier. The worker scans the goods as usually and then sends the purchase sum to the FINGER program.
The amount to be paid appears on the screen of the FINGER, then the buyer leaves his authorization fingerprint, after which the FINGER system creates a purchase operation, which is confirmed by a financial fingerprint.
Thanks to FINGER POS-terminals, customers do not need to have contactless payment devices and bank cards with them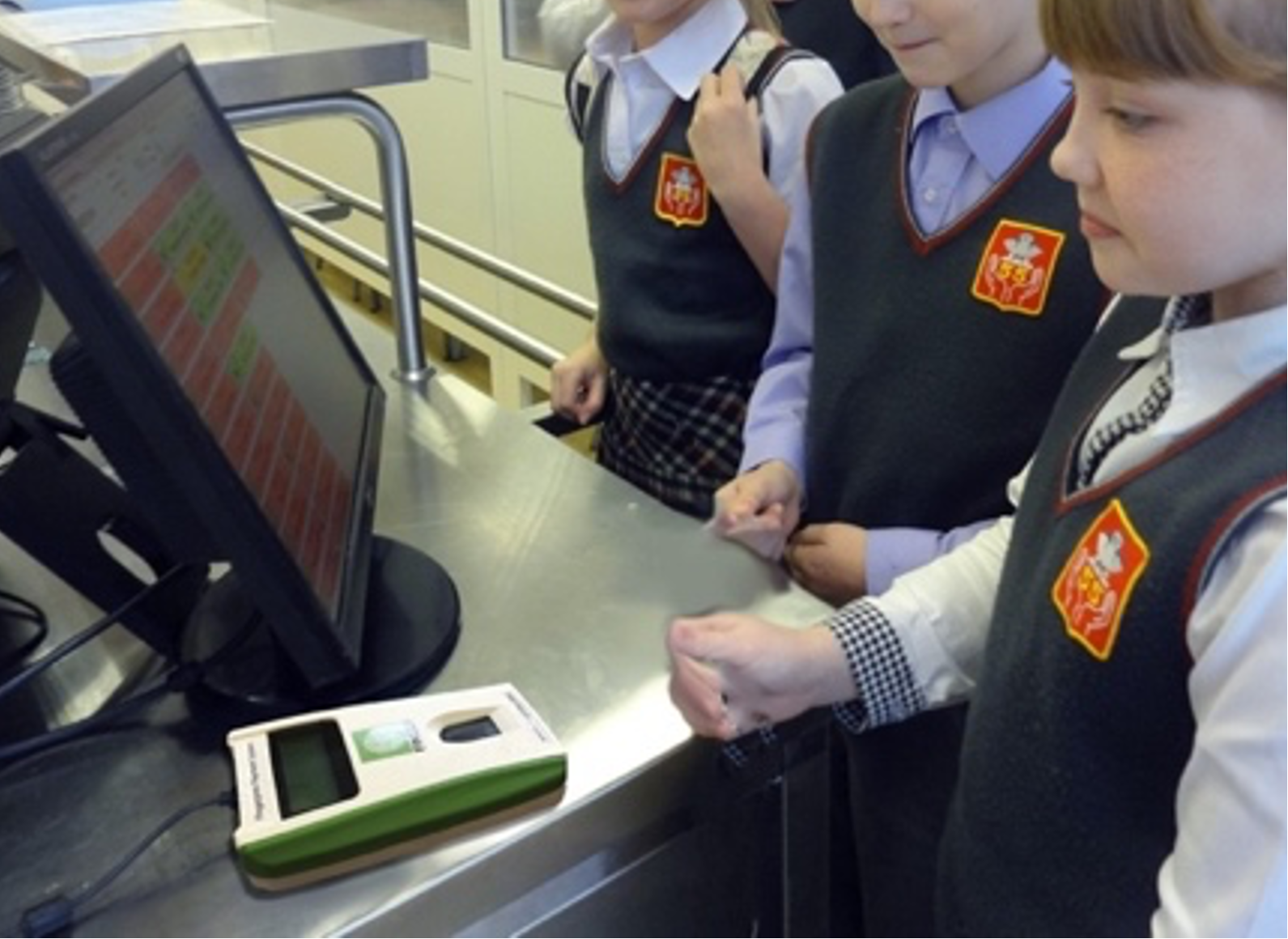 Payment for meals in school canteens
Finger POS-terminals are placed in school canteens and at the servery pupils pay for lunch with a fingerprint. When paying, the student is first identified, after which the payment is confirmed.
When paying for meals with FINGER POS-terminals, parents do not worry that the child would stay without lunch or lose, or forget to take money or school card.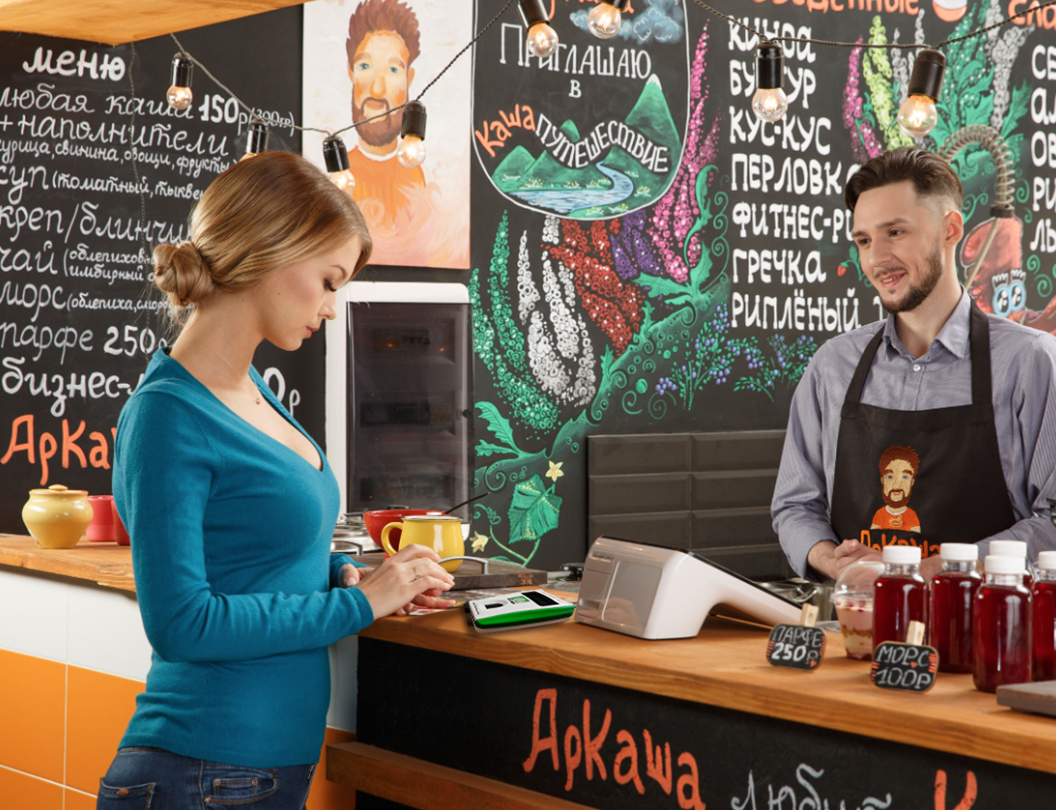 Payment in cafes and restaurants
FINGER POS-terminal can be used in public dining rooms, cafes and restaurants for the ease of payment.
Thanks to FINGER POS-terminals, the clients do not need to carry contactless payment devices, bank cards or cash.
To close the check, the administrator enters the sum in the FINGER program and the client confirms the payment.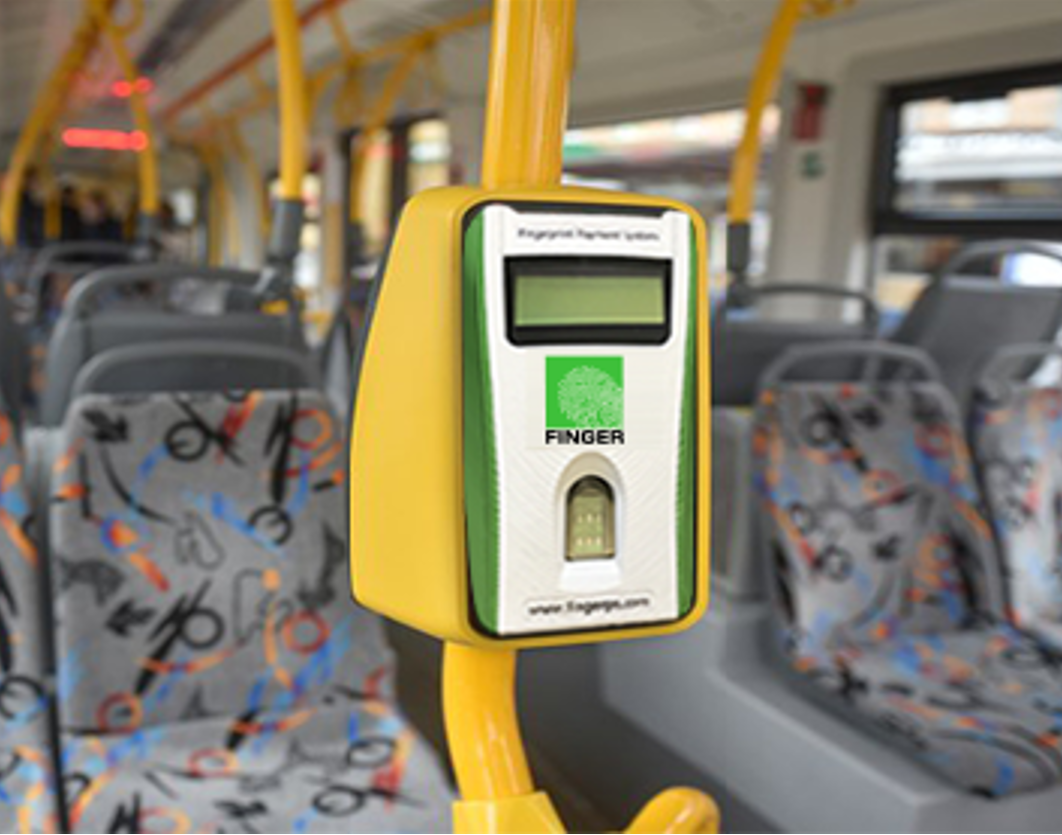 Payments on public transport
FINGER POS-terminal can be used to pay for travel on public transport.
Use of POS-terminals will make the payments quick and easy - no cash or transport cards are required for the payment.
With FINGER POS-terminals the payment on public transport is reduced to the finger touch to the fingerprint scanner.
Payments in places of leisure
FINGER POS-terminals can be used in cinema, entertainment centers, attractions, etc.
The use of POS-terminals allows to increase the speed of visitors servicing and reduce queues at the checkout.
Fingerprint fees take 10 seconds, and visitors do not need to carry cash, bank cards and contactless payment devices.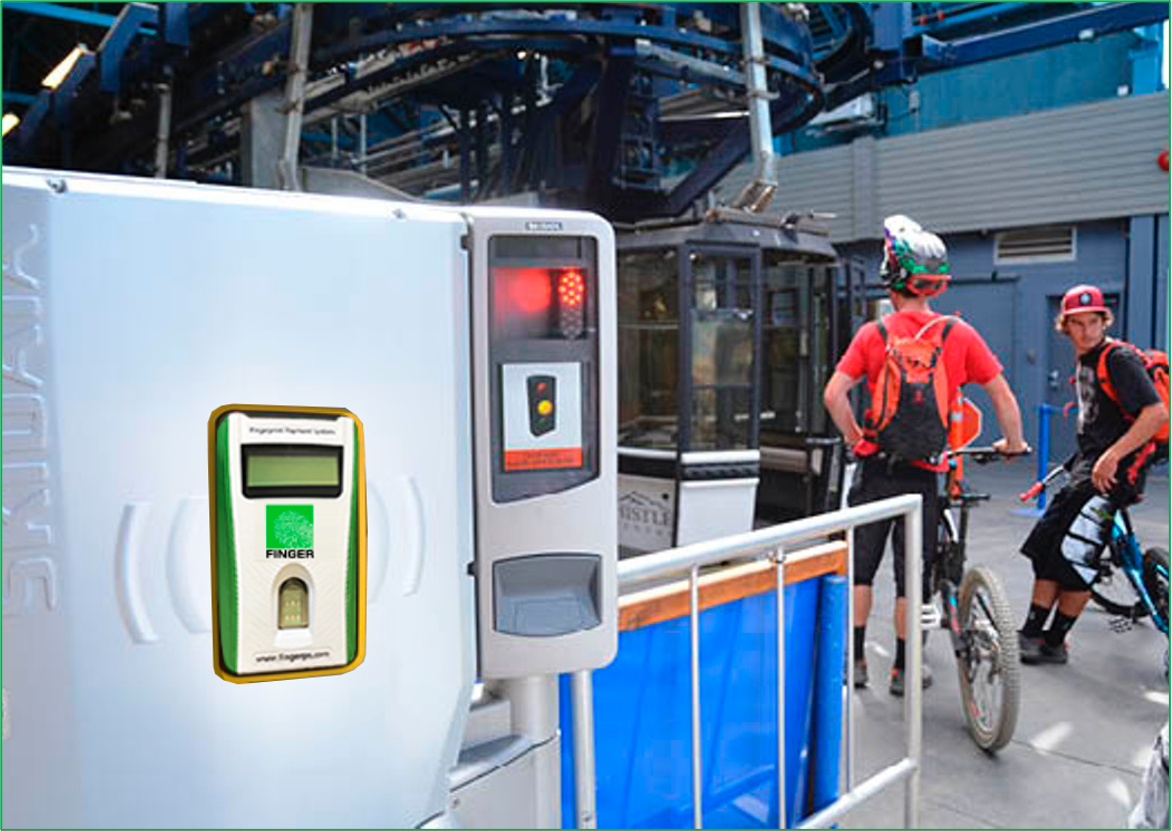 Payments in resort settlements
FINGER POS-terminals can be used on the ski and sea resorts, as well as in all inclusive hotels for easy identification of customers and paying for various services.
Using the POS-terminals provides the convenience of payments, because travelers do not need to carry cash, bank cards, contactless payment devices, guest cards, bracelets and other devices, which are given to them for identification.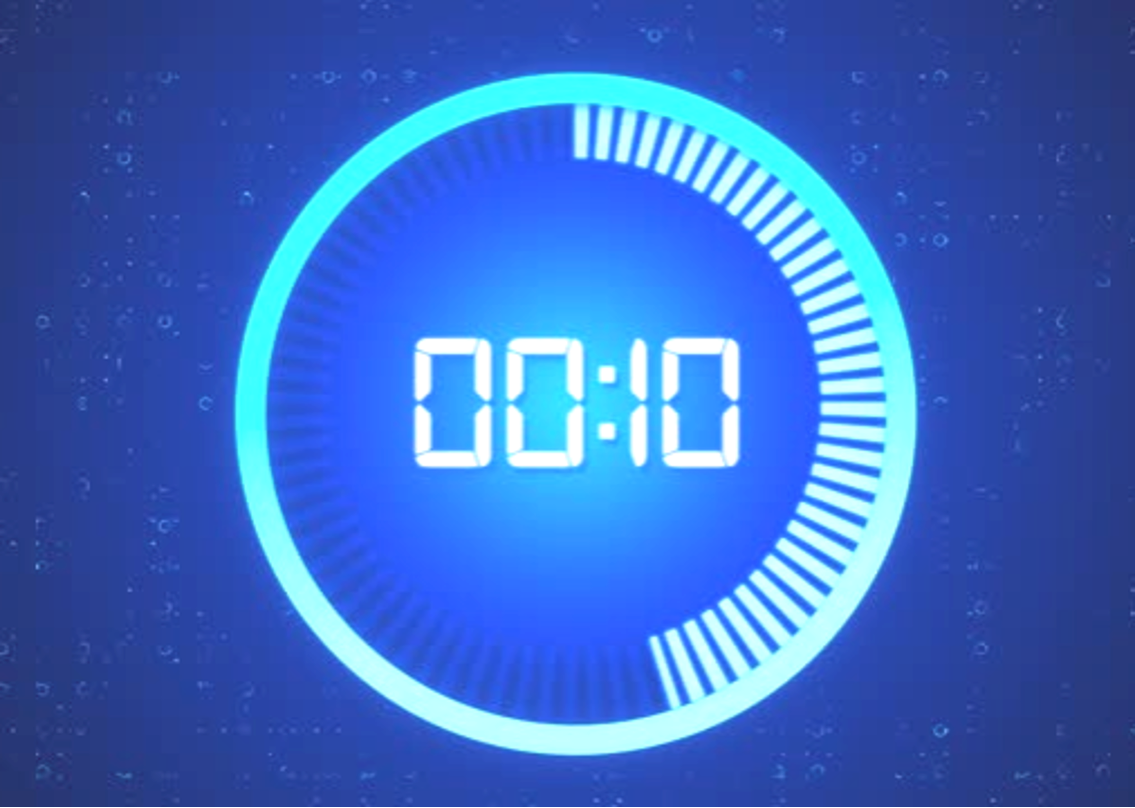 High-speed operation
Payment process is limited to data exchange and touch to FINGER POS-terminal and takes about 10 seconds.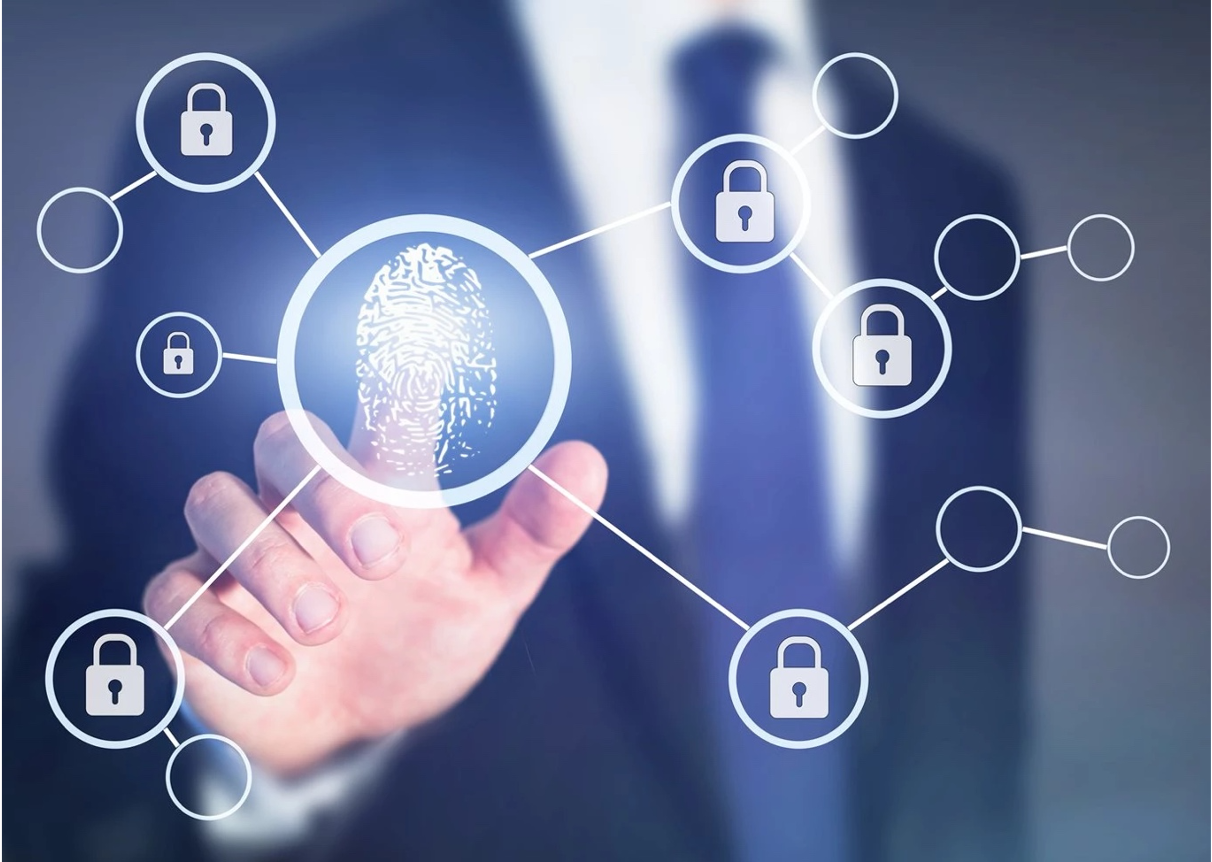 Transactions security
To make payment with Finger POS-terminals two types of fingerprints are used - authorization and financial, which provides the highest level of payment security.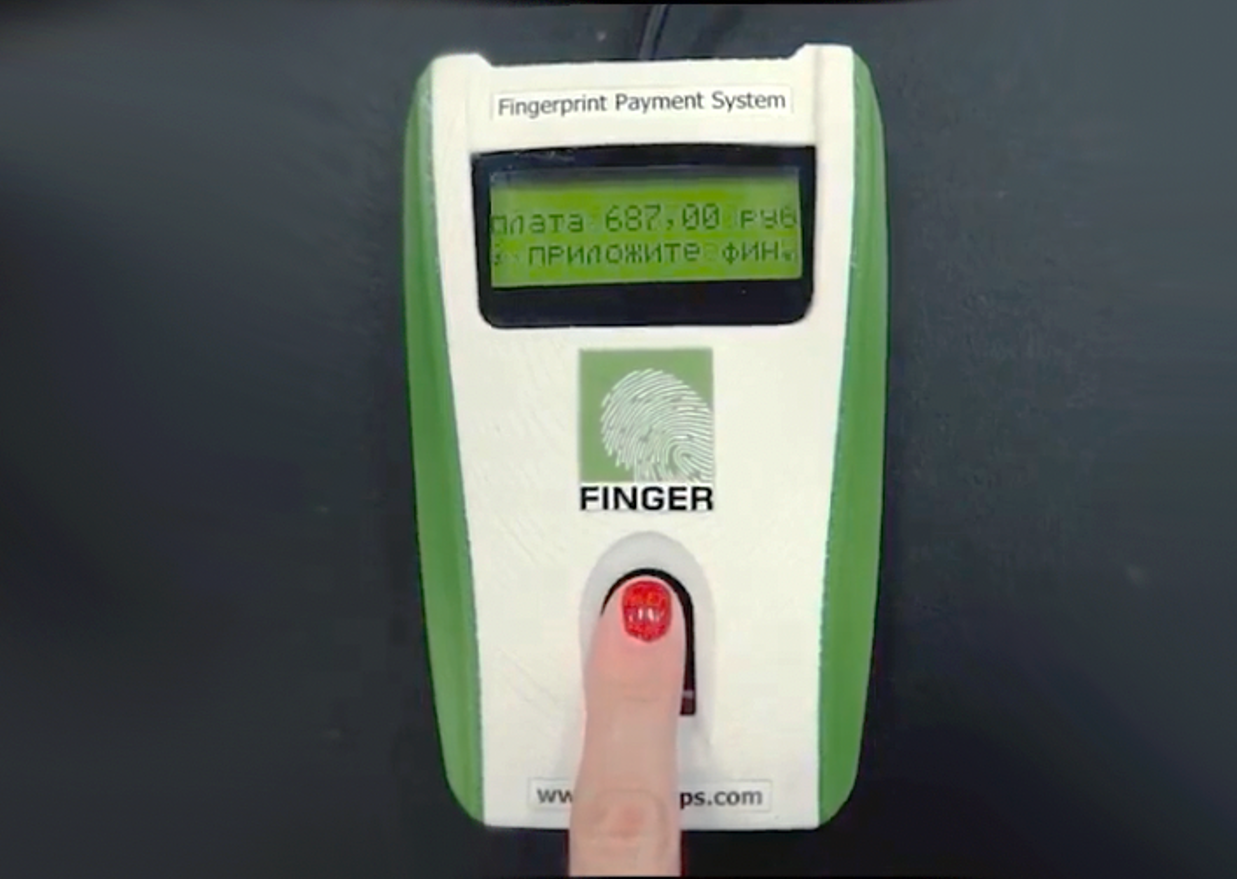 Convenience of paying
No wallet, card, smartphone or other NFC devices are required for paying.
Payment is made by two touches of fingerprint scanner on FINGER POS-terminal.
Comparing FINGER POS-terminals with other solutions
| Name of POS | FINGER POS-terminal | ingenico ipp320 | Verifone Vx820 |
| --- | --- | --- | --- |
| Dimensions, mm | 145 х 95 х 30 | 168 x 83 x 40 | 173 x 85 x 40 |
| Weight, kg | 0,231 | 0,267 | 0,308 |
| Interfaces | USB | USB, RS232, Ethernet | RS-232; USB Client; USB Host; Ethernet |
| Keypad | | | |
| Smart card reader | | | |
| Magnetic strip card reader | | | |
| Fingerprint reading | | | |
| Customer identification | | | |
| Payment confirmation by PIN-code | | | |
| Payment confirmation by fingerprint | | | |
| Country of manufacture | Russia | France | USA |
| Software | Russia | France | USA |
How to use
REGISTRATION IN THE SYSTEM
KOISK, WEBSITE, SMARTPHONE
FINGERPRINT REGISTRATION
KIOSK, CASHIER
ACCOUNT REPLENISHMENT
KIOSK, REPLENISHMENT BY CARD, FUNDS TRANSFER
PAYMENT AT THE STORE'S CASHIER
FINGER POS TERMINAL
Contacts
For cooperation, you can contact the managers: