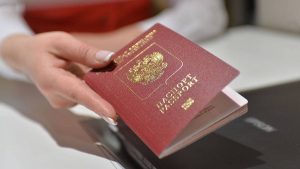 Passport and visa centers of the Volgograd region are starting to introduce self-service terminals to automate payment for services.
On the main screens of the terminals there are groups of popular fees for payment of the Migration Department of the Ministry of Internal Affairs and the Federal State Unitary Enterprise PVS, as well as popular services of various Suppliers (MTS, Beeline, megaphone, etc.)
To pay state duties, customers just need to enter their personal data, and the data of the recipient of the duty and the amount payable are filled in automatically. If the amount of funds deposited by the client exceeds the amount payable, then the change, at the choice of the client, is sent to the account of a mobile phone or an electronic wallet.
The introduction of self-service terminals in passport and visa centers allows you to automate the process of paying for services. Thanks to the operation of the terminals, PVS no longer needs to organize the opening of bank cash desks for receiving payments or install expensive ATMs with complex user interfaces.
Итоговая оценка: 0
Надежный партнер